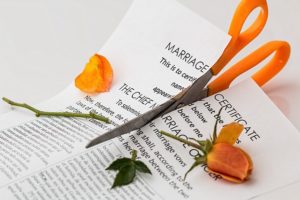 When it comes to student loan debt, "for richer, for poorer" doesn't quite cut it, student loans are causing divorce.
In general, finances are the leading cause of stress in a relationship, according to a study by SunTrust Bank, but student debt takes a particularly hard toll on a marriage.
More than a third of borrowers said college loans and other money factors contributed to their divorce, according to a recent report from Student Loan Hero, a website for managing education debt.
In fact, 13 percent of divorcees blame student loans specifically for ending their relationship, the report found. Student Loan Hero surveyed more than 800 divorced adults in June.
Outstanding student loan debt now stands at a record $1.5 trillion.
For couples just starting out, that burden is having an impact on their lifestyle and ability to buy a home or have children.
To continue reading full article please visit: https://www.cnbc.com/2018/07/27/1-in-8-divorces-are-caused-by-student-loans.html